Max Verstappen heeft zich als vijfde gekwalificeerd voor de Grand Prix van Japan. De Nederlander start echter vanaf P4, aangezien Valtteri Bottas door een versnellingsbakwissel nog vijf plekken wordt teruggezet.
Het kon beter, maar we kozen ervoor om met twee verschillende strategieën te rijden. Ik reed met meer downforce dan Daniel. , zo begint Max Verstappen via zijn eigen website.
Of het de juiste strategie was weet ik niet. Vandaag misschien niet, maar wellicht morgen wel. Het wordt dan namelijk een stuk warmer, maar het blijft lastig te zeggen. We gaan het zien.
Een ander probleem is dat de huidige auto's meer aan kunnen.
Dit jaar zijn meer bochten vol gas, waardoor het min of meer een recht stuk is. Dat is wat pijnlijker voor ons. Het is ook niet zo warm als in Maleisië, dus we hebben dit keer niet dat voordeel ten opzichte van de rest.
Bron: Verstappen.nl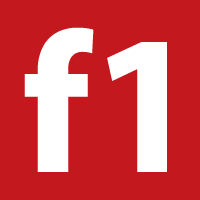 Alles weten over Formule 1 in 2022?
Hier, op GP Pits brengt Formule 1 nieuws eneen F1 Magazine F1-seizone 2021 lees je alles over de races, voorbeschouwingen, nabeschouwingen en het brekende nieuws.
Op ons gratis forum lees je alles over formule 1 en nog veel meer. Meld je gratis aan en neem deel aan discussies over de mooiste sport van de wereld!