heidfeldTwee jaar geleden leek hij nog stilletjes van de F1 bhune te verdwijnen, maar nu staat Nick Heidfeld er weer helemaal. Na zijn tweede opeenvolgende podiumplaats, en eerste pole lijkt zijn toekomst als BMW man gegarandeerd. Of dit nu bij Sauber of Williams is laten we nog even in het midden. Maar het blijft niet bij BMW want ook Ferrari zou intresse tonen in Quick Nick.
"As we in de juiste richting blijven lopen, dan denk ik dat ik binnenkort mijn eerste overwinning vast heb."
Ondertussen houdt Mario Theissen, een grote fan van Heidfeld, de lippen stijf op mekaar als het over de vergadering van de raad van bestuur van BMW gaat.
"Het is een interne vergadering, dus ik kan je niet zeggen wat er op de agenda staat."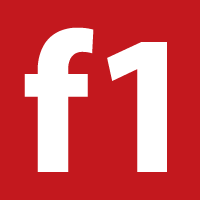 Alles weten over Formule 1 in 2022?
Hier, op GP Pits brengt Formule 1 nieuws eneen F1 Magazine F1-seizone 2021 lees je alles over de races, voorbeschouwingen, nabeschouwingen en het brekende nieuws.
Op ons gratis forum lees je alles over formule 1 en nog veel meer. Meld je gratis aan en neem deel aan discussies over de mooiste sport van de wereld!