Antonio Giovinazzi zal Pascal Wehrlein komende week vervangen bij de eerste wintertest in Barcelona. Wehrlein zal wel in Barcelona aanwezig zijn maar kan niet rijden vanwege een rugblessure.
Wehrlein liep deze blessure vorige maand bij de Race of Champions in Miami op. Teambaas Monisha Kaltenborn: We houden de situatie van Wehrlein in de gaten en bekijken voor de volgende test of hij kan rijden.
Giovinazzi is derde coureur bij Ferrari en werd vorig jaar tweede in het GP2-kampioenschap.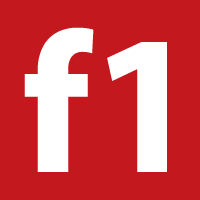 Alles weten over Formule 1 in 2022?
Hier, op GP Pits brengt Formule 1 nieuws eneen F1 Magazine F1-seizone 2021 lees je alles over de races, voorbeschouwingen, nabeschouwingen en het brekende nieuws.
Op ons gratis forum lees je alles over formule 1 en nog veel meer. Meld je gratis aan en neem deel aan discussies over de mooiste sport van de wereld!