Het grote nieuws van gisteren had voor de verandering niets te maken met het hele gebeuren tijdens de Grote Prijs van de Verenigde Staten, maar wel met de overkoop van Sauber door BMW.
Meteen rees de vraag: wat zal er nu gaan gebeuren met Williams, dat momenteel voorzien wordt van BMW-motoren? Om het geheugen even op te frissen, dit is wat Mario Theissen gisteren zei in z'n verklaring: "In het partnerschap met WilliamsF1 hebben we samen successen gevierd en het team vooruitgeduwd. Beide partijen zijn vandaag sterker dan aan het begin van de samenwerking, en zijn dus uitgerust voor de toekomst. Hoe die toekomst er zal uitzien, zal de komende weken beslist worden. Ongeacht deze beslissing, concentreren we ons op het huidige seizoen. We hebben nog steeds redelijk wat doelstellingen voor dit jaar, en we zullen al onze mogelijkheden en professionalisme gebruiken om ze te vervullen samen met WilliamsF1."
En naar goede gewoonte, is de geruchtenmolen snel op gang getrokken. Er zijn reeds drie grote namen genoemd: Toyota, Honda en Cosworth. Dit zouden de mogelijke motorenleveranciers van Williams zijn voor volgend seizoen.
Maar het team zal snel een beslissing moeten nemen. We zijn reeds aan het einde van juni, dus zal de ontwikkeling voor de wagen van 2006 zo stilaan op gang komen. Maar als er nog een volledig andere motor in de wagen moet, zou het kunnen dat het chassis enkele (elementaire) aanpassingen vereist.
Volgens de Britse krant The Guardian heeft het team verklaard: "Er is absoluut geen commentaar hierop, en dat kan nog een tijdje zo blijven." De plannen van WilliamsF1 voor volgend seizoen zouden dus nog wel eens een tijdje duister kunnen blijven. Ook is het mogelijk dat Nick Heidfeld het team verlaat, aangezien de Duitser de voorkeur van BMW geniet en dus wel eens mee zou kunnen verhuizen.
Maar we zeiden het gisteren al: time will have to tell…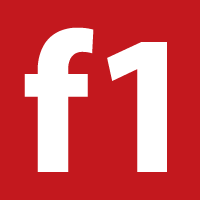 Alles weten over Formule 1 in 2022?
Hier, op GP Pits brengt Formule 1 nieuws eneen F1 Magazine F1-seizone 2021 lees je alles over de races, voorbeschouwingen, nabeschouwingen en het brekende nieuws.
Op ons gratis forum lees je alles over formule 1 en nog veel meer. Meld je gratis aan en neem deel aan discussies over de mooiste sport van de wereld!