De wangen van de ultrazachte banden zullen komend Formule 1-weekend roze gekleurd zijn.
De paarse kleur verdwijnt voor een race, omdat in Austin, Texas, aandacht wordt gevraagd voor de strijd tegen borstkanker.
De superzachte en zachte banden behouden wel hun normale rode respectievelijk gele kleur.
Rond het evenement op Circuit of the Americas wordt samengewerkt met borstkankerbestrijdingsorganisatie Susan G Komen. Dit is omdat de race in de Breast Cancer Awareness Month valt.
De kleur roze zal hierdoor op allerlei manieren tot uiting worden gebracht.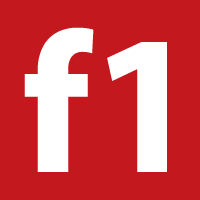 Alles weten over Formule 1 in 2022?
Hier, op GP Pits brengt Formule 1 nieuws eneen F1 Magazine F1-seizone 2021 lees je alles over de races, voorbeschouwingen, nabeschouwingen en het brekende nieuws.
Op ons gratis forum lees je alles over formule 1 en nog veel meer. Meld je gratis aan en neem deel aan discussies over de mooiste sport van de wereld!