Sinds de invoering van de huidige motoren is de roep om meer geluid en vermogen nooit verstomd.
Met een pakket maatregelen wil de FIA tegemoet komen aan de kritiek.
Dit zijn de veranderpunten:

-1.6 Litre, V6 Turbo Hybrid
-3000rpm higher engine running speed range to improve the sound
-Prescriptive internal design parameters to restrict development costs and discourage extreme designs and running conditions
-Removal of the MGU-H
-More powerful MGU-K with focus on manual driver deployment in race together with option to save up energy over several laps to give a driver controlled tactical element to racing
-Single turbo with dimensional constraints and weight limits
-Standard energy store and control electronics
-High Level of external prescriptive design to give 'Plug-And-Play' engine/chassis/transmission swap capability
-Intention to investigate tighter fuel regulations and limits on number of fuels used
De 1.6 V6 turbo's blijven dus behouden, maar mogen nu wel meer toeren draaien.
Alleen wel jammer dat de overbodige fuel flow meter in stand blijft…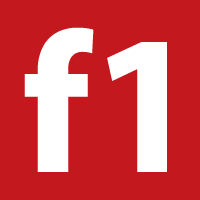 Alles weten over Formule 1 in 2022?
Hier, op GP Pits brengt Formule 1 nieuws eneen F1 Magazine F1-seizone 2021 lees je alles over de races, voorbeschouwingen, nabeschouwingen en het brekende nieuws.
Op ons gratis forum lees je alles over formule 1 en nog veel meer. Meld je gratis aan en neem deel aan discussies over de mooiste sport van de wereld!