Vlak voor de Wereld Raad stond de Formule 1 op het randje van de totale chaos. Volgens de Britse krant The Times waren de zeven Michelin teams klaar om de handdoek te gooien als ze geschorst zouden zijn geweest omwille van de USGP.
Volgens de krant zijn ze onderling overeengekomen om onmiddellijk met de F1 te stoppen en een nieuw kampioenschap op te richten. Ferrari, Jordan en waarschijnlijk Red Bull zouden dan de enige overgebleven F1 teams zijn geweest.
Volgens The Times zou Paul Stoddart gezegd hebben dat het nieuwe kampioenschap in januari van volgend jaar gestart zou zijn en dat er binnen enkele weken al een try-out Grand Prix zou zijn verreden.
Achter de schermen lijken de plannen om het GPWC concept verder uit te bouwen in een stroomversnelling te zijn gekomen.
"Het is ertoe gekomen dat het de team versus Max Mosley is geworden. Hij is een zeer competente politieke vos met veel macht."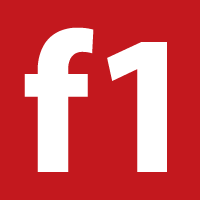 Alles weten over Formule 1 in 2022?
Hier, op GP Pits brengt Formule 1 nieuws eneen F1 Magazine F1-seizone 2021 lees je alles over de races, voorbeschouwingen, nabeschouwingen en het brekende nieuws.
Op ons gratis forum lees je alles over formule 1 en nog veel meer. Meld je gratis aan en neem deel aan discussies over de mooiste sport van de wereld!