Bernie Ecclestone heeft gezegd dat de GP van de Verenigde Staten gewoon door zal gaan, met of zonder Michelin teams. Tot nog toe heeft de Franse bandenconstructeur de oorzaak van de dubbele klapband bij Toyota nog niet gevonden en het adviseert zijn teams niet te racen. Het is ook volop bezig om nieuwe banden naar de States te krijgen.
Ecclestone had normaal gisteren een ontmoeting met de teambazen, en was er zeker van dat er een oplossing zou worden gevonden.
"Ik denk dat ze een band zullen vinden die werkt, en dat ze allemaal aan de start komen." Zei hij tegen ITV.
Op de vraag of hij ook een volledige grid aan de start verwacht zei hij:
"Absoluut. Ik ben er 100% zeker van dat dit zal gebeuren."
Ecclestone laat daarmee uitschijnen dat hij bereid is om Michelin te steunen zodat het Amerikaanse publiek morgen een race krijgt te zien.
Maar hij voegde er wel aan toe dat de Bridgestone teams dit niet zullen accepteren en dat de uitslag van de race wel eens door een rechtbank kan beslist worden.
"Als ze de nieuwe banden gebruiken, dan breken ze de regels. Zoveel is duidelijk. Maar ik ben er zeker van dat de stewards het zullen toelaten. We zien achteraf wel wat er gebeurt."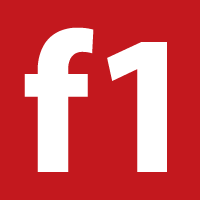 Alles weten over Formule 1 in 2022?
Hier, op GP Pits brengt Formule 1 nieuws eneen F1 Magazine F1-seizone 2021 lees je alles over de races, voorbeschouwingen, nabeschouwingen en het brekende nieuws.
Op ons gratis forum lees je alles over formule 1 en nog veel meer. Meld je gratis aan en neem deel aan discussies over de mooiste sport van de wereld!