Darren Star, de man achter Sex and the City, voert momenteel gesprekken met de BBC over een nieuw programma dat zich afspeelt in het F1-wereldje. Het programma zal een mengeling van drama en humor worden en de BBC bevestigt dat Kenton Allen, de man die verantwoordelijk is voor de komedieafdeling van de zender, met Star gesproken heeft.
"Het is een hele glamoureuze, levensgevaarlijke en dure sport," zei Allen tegen Hollywood Press. "Beeld je in dat je NASCAR en Dynasty met elkaar mengt en dan weet je hoe het programma eruit zal zien."
Star heeft de rechten over het format in handen, al is het nog niet duidelijk wat ervan moet worden. De BBC hield het enkel bij een bevestiging van de gesprekken.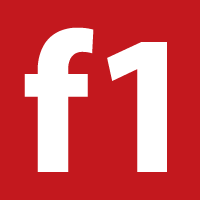 Alles weten over Formule 1 in 2022?
Hier, op GP Pits brengt Formule 1 nieuws eneen F1 Magazine F1-seizone 2021 lees je alles over de races, voorbeschouwingen, nabeschouwingen en het brekende nieuws.
Op ons gratis forum lees je alles over formule 1 en nog veel meer. Meld je gratis aan en neem deel aan discussies over de mooiste sport van de wereld!