Alonso en BriatoreFernando Alonso heeft gezegd dat hij best wel naar Ferrari wil gaan als zijn contract eind volgend jaar afloopt. De vierentwintig jaar oude Spanjaard wil namelijk in de beste Formule1 wagen zitten, of die nu blauw, grijs of rood geschilderd is maakt hem niet uit.
"Vandaag zeg ik ja, omdat ze de laatste vijf seizoen steeds de meest competitieve wagen hebben gebouwd." Zei hij tegen Autosport. "Maar het hangt er allemaal van af. Nu wil iedereen in een Renault of een McLaren rijden omdat ze winnen. Ik zal alles goed analyseren."
Mocht Alonso naar Ferrari gaan wil hij wel met de Italiaanse traditie breken en een gelijkwaardige tweede rijder naast zich.
"Het is goed voor de competitie binnen het team en het zorgt voor meer motivatie. Ik verwacht geen cadeaus van mijn teamgenoot, en dat bevalt me wel."
Het is natuurlijk maar de vraag of Alonso's manager een transfer naar Ferrari ziet zitten, want Briatore is natuurlijk ook de teambaas van Renault.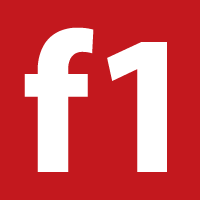 Alles weten over Formule 1 in 2022?
Hier, op GP Pits brengt Formule 1 nieuws eneen F1 Magazine F1-seizone 2021 lees je alles over de races, voorbeschouwingen, nabeschouwingen en het brekende nieuws.
Op ons gratis forum lees je alles over formule 1 en nog veel meer. Meld je gratis aan en neem deel aan discussies over de mooiste sport van de wereld!