Op 5 juli gaat het Formule 1 seizoen dan eindelijk van start op de Red Bull Ring in Oostenrijk. Eind november zaten de coureurs voor het laatst achter het stuur van een Formule 1 wagen. Tijd genoeg dus om wat roestig te worden. Veel teams en coureurs zijn al bezig met de voorbereidingen van het nieuwe seizoen. We nemen een kijkje wat een aantal coureurs aan het uitspoken zijn.
Het team van Mercedes heeft bijvoorbeeld twee dagen op Silverstone gebivakkeerd. Valtteri Bottas en Lewis Hamilton kwamen beide een dag in actie met de Mercedes W09 uit 2018. Het team is officieel de protocollen aan het testen die genomen moeten worden in verband met het coronavirus. Maar het zal de coureurs zeker niet slecht uitkomen dat ze een dag mogen sturen voordat de vrije trainingen in Oostenrijk van start gaan.
ROLL OUT! 🙌 @LewisHamilton behind the wheel of an @F1 car! Oh, how we've missed this!! 🤩 pic.twitter.com/Rqrljmy8UV

— Mercedes-AMG F1 (@MercedesAMGF1) June 10, 2020
Ook Ferrari schijnt een vergelijkbare test te hebben uitgevoerd, maar officieel is hier niets van bekend. Wat we wel weten is dat Charles Leclerc op de kartbaan te vinden is om toch wat gevoel van snelheid te krijgen, nadat hij bijna het hele jaar zich vermaakt heeft met F1 2019.
So good to be back !! Was such a fun day, driving again tomorrow.
Let's gooooo pic.twitter.com/UWJwHYhEeZ

— Charles Leclerc (@Charles_Leclerc) June 10, 2020
McLaren heeft niet de mogelijkheid om te testen in een oude bolide. Het team is namelijk motorentechnisch niet in staat om een oude wagen in bedrijf te stellen. Daarom moeten Lando Norris en Carlos Sainz het doen met de simulator van het team. Wel heeft Norris al wat meters gemaakt in een Formule 3 auto van het Carlin team.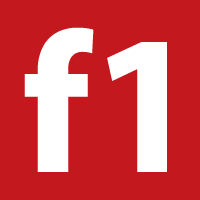 Alles weten over Formule 1 in 2022?
Hier, op GP Pits brengt Formule 1 nieuws eneen F1 Magazine F1-seizone 2021 lees je alles over de races, voorbeschouwingen, nabeschouwingen en het brekende nieuws.
Op ons gratis forum lees je alles over formule 1 en nog veel meer. Meld je gratis aan en neem deel aan discussies over de mooiste sport van de wereld!