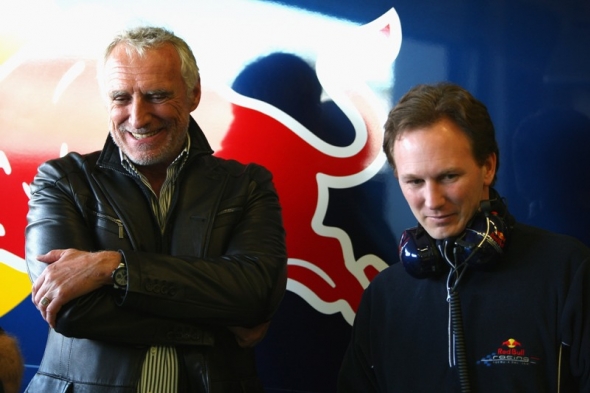 2012 is het meest onvoorspelbare seizoen ooit.
In afgelopen zes races hebben namelijk zes verschillende coureurs gewonnen, van vijf verschillende teams. Daarbij zijn er twee coureurs die hun eerste overwinning pakten. Red Bull Racing-teambaas Christian Horner houdt er serieus rekening mee dat de titelstrijd dit jaar tussen maar liefst zeven coureurs kan gaan.
Het zit zeer dicht bij elkaar. Je hebt Fernando die drie punten voorstaat op onze twee coureurs. Het ligt op het moment zo open, dat je zes of zeven coureurs hebt die serieus kans maken op de titel., aldus Horner. De Brit rekent de volledige top zeven tot de kanshebbers, waar Nico Rosberg en Kimi Raikkonen ook toe behoren.
Horner gaf door middel van een voorbeeld aan waarom beide McLaren-coureurs volgens hem nog kans maken op de titel, ook al hebben ze de laatste drie races niet op het podium gestaan. De vorm van de dag was in Monaco compleet omgekeerd. Pastor Maldonado zette ons twee weken geleden nog op een ronde, dus het zou stom zijn een team met de technische en organisatorische kwaliteiten van McLaren of Ferrari nu af te schrijven.