Door een administratieve fout bestaat er een theoretische kans dat het team van Toyota al haar behaalde punten verliest.
Het team zou het technisch reglement niet hebben overtreden, maar zou niet beschikken over de papieren om te mogen deelnemen aan de F1. Door een aantal kilometers met een F1 wagen op de baan af te leggen krijgt een coureur een superlicentie.  Maar het team moet ook over een licentie beschikken om te mogen deelnemen aan het WK.
Je hebt een nationale licentie nodig, om een superlicentie voor het WK te krijgen als team. Nu blijkt dat de aanvraag papieren voor de superlicentie pas na de race van San Marino aan de FIA zijn overhandigd, waardoor de kans bestaat dat het team alle behaalde punten tot op dat moment terug moet inleveren.
John Howett, president van Toyota geeft toe dat er iets fout gegaan is: " De papieren zijn naar de FIA gestuurd en het probleem is nu ogelost. Nu beschikken we over een superlicentie, het was een grote administratieve fout.  "
De FIA gaat in ieder geval het incident onderzoeken maar het is onduidelijk of er actie zal worden overnomen. Het is ook nog niet duidelijk of andere teams protest zullen indienen tegen Toyota.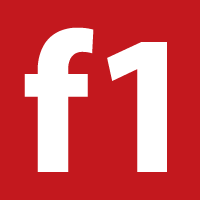 Alles weten over Formule 1 in 2022?
Hier, op GP Pits brengt Formule 1 nieuws eneen F1 Magazine F1-seizone 2021 lees je alles over de races, voorbeschouwingen, nabeschouwingen en het brekende nieuws.
Op ons gratis forum lees je alles over formule 1 en nog veel meer. Meld je gratis aan en neem deel aan discussies over de mooiste sport van de wereld!