De Formule 1 heeft nooit echt kunnen doorbreken in de Verenigde Staten, en het is nu maar zeer de vraag of het ooit nog terug uit zijn coma zal geraken na de farce die gisteren een race moest voorstellen. Tony George, de CEO van het circuit, verwijst fans door naar de FIA, FOM en Michelin met al hun verwensingen.
Joie Chitwood, de directeur van het circuit, stelt de toekomst van de race in vraag. Het circuit heeft nog een contract tot 2006, maar het is niet zeker dat ze dit verlengen. Op de vraag of de fans terugbetaald worden antwoordde hij ontwijkend.
"We zijn net als de fans een slachtoffer. Ik ben niet zeker dat dit ooit nog hersteld kan worden, maar hoop van wel."
"We zullen nu beraadslagen wat onze positie hierin is, en wat er gaat gebeuren."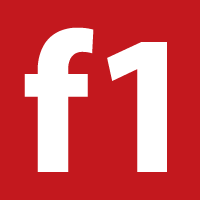 Alles weten over Formule 1 in 2022?
Hier, op GP Pits brengt Formule 1 nieuws eneen F1 Magazine F1-seizone 2021 lees je alles over de races, voorbeschouwingen, nabeschouwingen en het brekende nieuws.
Op ons gratis forum lees je alles over formule 1 en nog veel meer. Meld je gratis aan en neem deel aan discussies over de mooiste sport van de wereld!