De rode vlag werd gegeven tijdens de vGrand Prix van Emilia-Romagna vanwege een zware crash tussen Valtteri Bottas (Mercedes) en George Russell (Williams).
Frappant detail is dat beide coureurs in de race zijn voor een stoeltje bij AMG Mercedes.
Ik zag George (Russell, FR) op het rechte stuk, en daarna bewoog hij naar rechts. In de herhaling zie je dat er plek was voor twee auto's, maar hij verloor de controle en daarna was het game-over., aldus Bottas.
Uiteraard zag Russell het voorval anders: We hebben als coureurs een gentlemen's agreement: als een auto met grotere vaart van achteren komt, trek je niet aan het stuur om iemand van zijn lijn af te dwingen. Met deze snelheden kan de kleinste beweging al grote gevolgen hebben.
Het feit blijft dat het redelijk opmerkelijk was dat Bottas met zijn Mercedes überhaupt in een gevecht geraakte met een Williams…
RUS: "Valtteri moved very slightly and that just put me onto the wet stuff"

BOT: "It didn't make any sense that move, he obviously lost it and hit me"

Both drivers give their side of events 🗣#ImolaGP 🇮🇹 #F1https://t.co/KRyqT7wIyN

— Formula 1 (@F1) April 18, 2021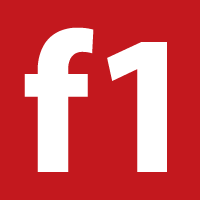 Alles weten over Formule 1 in 2022?
Hier, op GP Pits brengt Formule 1 nieuws eneen F1 Magazine F1-seizone 2021 lees je alles over de races, voorbeschouwingen, nabeschouwingen en het brekende nieuws.
Op ons gratis forum lees je alles over formule 1 en nog veel meer. Meld je gratis aan en neem deel aan discussies over de mooiste sport van de wereld!