In de ochtend én in de middag reed Max Verstappen naar een P4. Maar de negentienjarige Nederlander verwacht zeker niet op die plek te finishen, aanstaande zondag.
Verstappen benadrukt dat het voor Red Bull lastig is om overal op het circuit snel te zijn. Op de rechte stukken zijn we vrij langzaam, wat je wel kunt zien aan mijn eerste en laatste sector. We probeerden een goed compromis te vinden, maar dat is niet eenvoudig.
Overigens wist het Duitse Auto, Motor und Sport te melden dat Red Bull en McLaren met een 'low-downforce' achtervleugel rondrijden. Dat kan het een en ander compenseren op de Kemmel-straight, maar maakt de auto 'tricky' in sectoren als 'Pouhon' of 'Double Gauche'.
Verstappen meent dan ook: Podium kunnen we vergeten. Deze auto is onder de huidige omstandigheden goed voor P6 of P5 maximaal.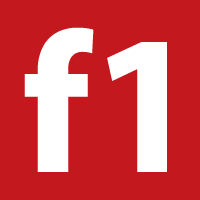 Alles weten over Formule 1 in 2022?
Hier, op GP Pits brengt Formule 1 nieuws eneen F1 Magazine F1-seizone 2021 lees je alles over de races, voorbeschouwingen, nabeschouwingen en het brekende nieuws.
Op ons gratis forum lees je alles over formule 1 en nog veel meer. Meld je gratis aan en neem deel aan discussies over de mooiste sport van de wereld!