Na de 'Diva' van vorig jaar, lijkt Mercedes alweer een lastige klant te hebben ontworpen.
Welhaast traditiegetrouw is ook deze W09 een bandenvreter met een hekel aan vuile lucht, maar blijkt het vehikel ook een koukleum.
Teambaas Wolff realiseert zich dan ook dat er nog behoorlijk wat werk verricht moet worden door zijn team.
Alleen in Q2 stond Mercedes bovenaan de tijdenlijsten, maar in Q3 was Ferrari opnieuw oppermachtig.
Wolff bevestigt vervolgens de woorden van Bottas dat Mercedes problemen heeft om de banden aan het werk te krijgen. De banden worden of te heet of te koud, en dan komen ze niet in het juiste raamwerk. Datzelfde probleem hadden de 'Silberpfeilen' ook al in Bahrein.
Toto Wolff hoopt nu op warmere temperaturen in de race van morgen.
Maar het is sowieso elk jaar een nieuwe uitdaging om de werking van de banden en de interactie tussen banden en auto te begrijpen., aldus de Oostenrijker.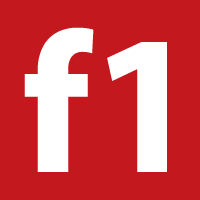 Alles weten over Formule 1 in 2022?
Hier, op GP Pits brengt Formule 1 nieuws eneen F1 Magazine F1-seizone 2021 lees je alles over de races, voorbeschouwingen, nabeschouwingen en het brekende nieuws.
Op ons gratis forum lees je alles over formule 1 en nog veel meer. Meld je gratis aan en neem deel aan discussies over de mooiste sport van de wereld!