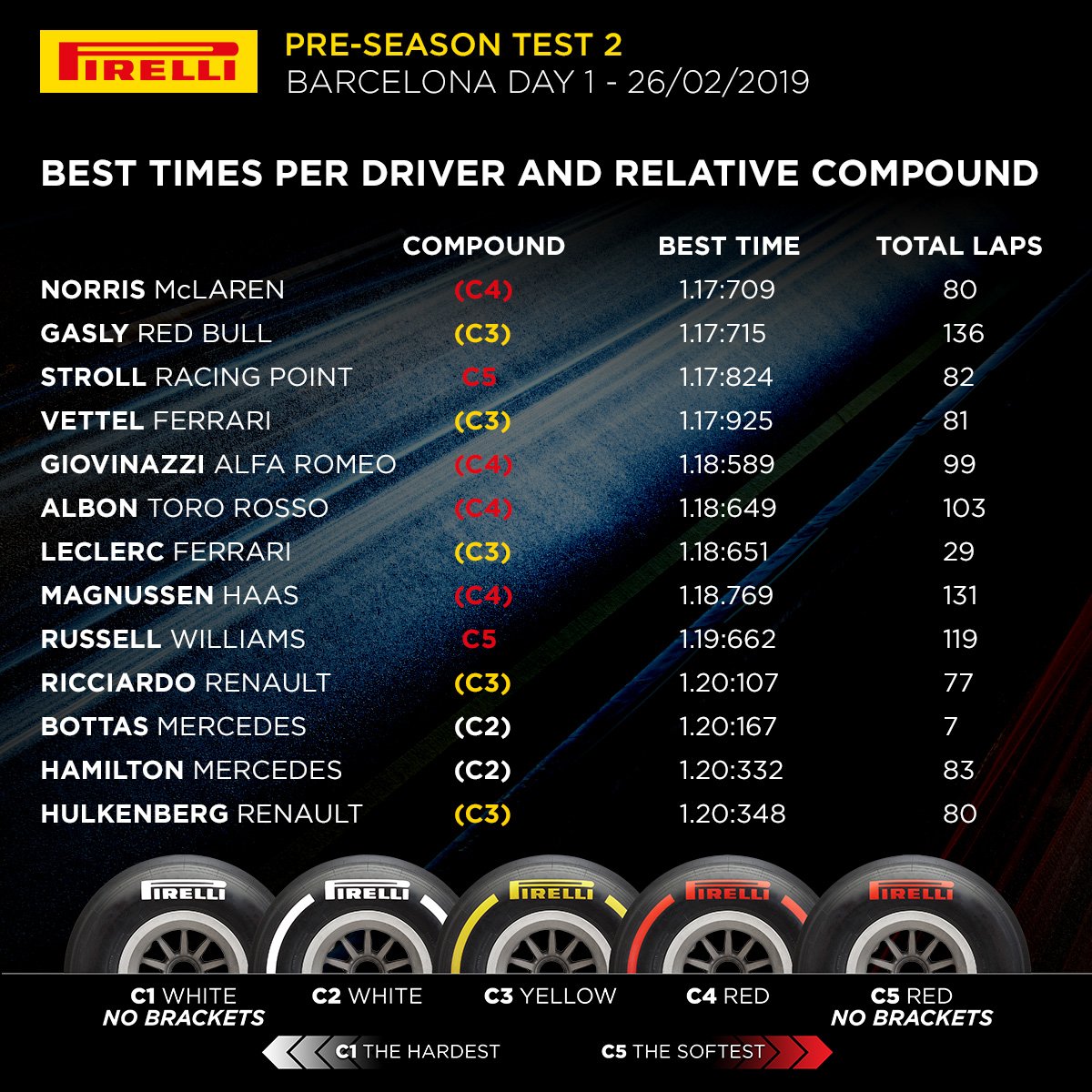 Op de zachte C4 band heeft Lando Norris in de McLaren vandaag de snelste tijd op de klokken gezet in Barcelona. Norris bleef Pierre Gasly in de Red Bull nipt voor. Gasly was veel de meest productieve coureur met 136 ronden.
Mercedes kwam vandaag met een nieuwe aerodynamisch pakket op de proppen. Het team kende echter ook problemen, Bottas mistte het grootste gedeelte van de middagsessie vanwege hydraulische problemen.
A close up at Mercedes Aero upgrades. The idea for this package is to channel airflow around the outside of the front tyre to create more front end downforce which seemed to be a challenge in week 1 testing.#F1 #F1Testing #f12019 #Mercedes pic.twitter.com/7ps9qCLjVG

— F1FIX (@F1FIX2) February 26, 2019
Ook Ferrari kende problemen, Leclerc stond in de ochtend enige tijd binnen met koelingsproblemen.
Ook Norris was ondanks zijn snelste tijd niet probleemloos. De ochtend stond in de ochtend ruim 2 uur binnen met hydraulische problemen en viel kort voor het einde van de sessie opnieuw op de baan stil.
Morgen testen de teams opnieuw, dan komt Max Verstappen voor Red Bull in actie.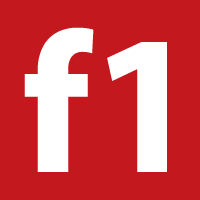 Hier, op GP Pits brengt Formule 1 nieuws eneen F1 Magazine F1-seizone 2021 lees je alles over de races, voorbeschouwingen, nabeschouwingen en het brekende nieuws.
Op ons gratis forum lees je alles over formule 1 en nog veel meer. Meld je gratis aan en neem deel aan discussies over de mooiste sport van de wereld!