Iedere Formule 1 fan zal al uitkijken naar oktober, het is namelijk de maand dat Max Mosley zal bekendmaken of hij op "pensioen" gaat of dat hij er nog een "ambtstermijn" mee verder gaat.
Als Mosley beslist om ermee te stoppen zal het nog tot oktober 2009 duren vooraleer we een nieuwe FIA president mogen verwachten, pas dan zal een nieuwe baas verkozen worden.
In het dagblad The independent zei Max het volgende over zijn eventueel besluit: Het hangt ervan af hoe je je voelt, ik ben ook niet van plan dit eeuwig te doen.

Toch is de 67 jarige Mosley nog steeds enthousiast, het doel dat de Brit nog wil halen is de weg klaarmaken voor KERS (Kinetic Energy Recovery System)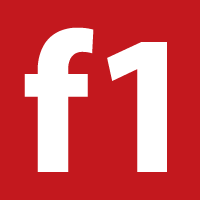 Alles weten over Formule 1 in 2022?
Hier, op GP Pits brengt Formule 1 nieuws eneen F1 Magazine F1-seizone 2021 lees je alles over de races, voorbeschouwingen, nabeschouwingen en het brekende nieuws.
Op ons gratis forum lees je alles over formule 1 en nog veel meer. Meld je gratis aan en neem deel aan discussies over de mooiste sport van de wereld!