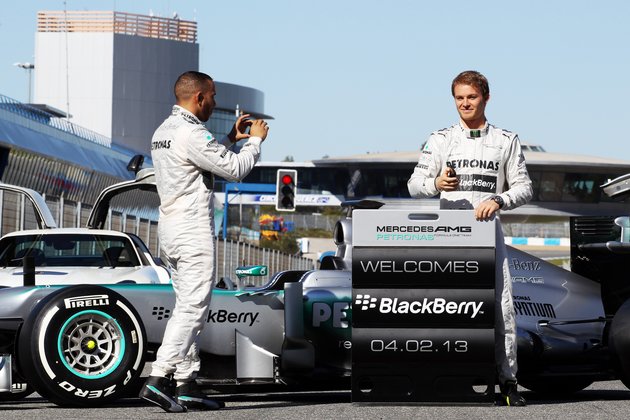 Allan McNish denkt dat Lewis Hamilton de verkeerde keuze heeft gemaakt door voor Mercedes te gaan rijden. Dat zegt hij in een interview met The Express.
Ik zie Lewis in 2013 geen races winnen., zegt de Schot. En ik heb ook mijn twijfels of de auto van 2014 wel goed genoeg zal zijn. Hij heeft een grote gok genomen door daar te gaan rijden. Kijk naar Jacques Villeneuve. Die werd wereldkampioen bij Williams, verliet het team voor BAR en won daarna geen race meer.
Dat Lewis Hamilton met het oog op 2014 overstapte naar Mercedes, kan McNish evenmin overtuigen. Volgens hem zijn de reglementswijzigingen in 2014 niet in het voordeel van Mercedes. Ze [de FIA, FR]willen door die nieuwe regels het veld meer gelijk maken. Maar de enige die dit soort wijzigingen optimaal weet uit te buiten, is Adrian Newey. De andere teams zullen in de achtervolging moeten. Beter had Lewis nog een jaar gewacht om eventueel over te stappen naar een ander team.
Natuurlijk heeft ieder zijn kijk op de gang van zaken, maar McNish loopt wel heel erg vooruit op de zaken, door nu al te stellen dat de auto voor 2014 misschien niet goed genoeg is. Laten we eerst dit jaar afwachten, Allan!
Trouwens, kennen jullie het nog? Dat kleine onderdeel van Olaf Mol [Of was het Kalff?] en McNish? "Voorspellen met Allen!" Kwam zelden of nooit uit wat McNish voorspelde, dus zo heet is die soep nog niet…