Zonder vrijwilligers met een groot hart voor de sport gebeurt er niets.
Dat heb ik [FR] al vaker gezegd en geschreven. Het is daarom extra leuk als er aandacht is voor dezelfde lui die ervoor zorgen dat een Grand Prix-weekeinde op rolletjes loopt.
De camping waar de marshalls en de vrijwilligers van Silverstone dit weekend verblijven, kreeg een verrassingsbezoek van de coureur die hoopt zijn thuisrace te winnen.
Hamilton nam ook bier en snackboxen mee en ging met menig vrijwilliger en fan in gesprek. Of Hamilton ook een paar biertjes achterover heeft geslagen, weten we niet.
Al met al een unieke ontmoeting voor de mensen van Silverstone.
Het bezoek werd uitgebreid vastgelegd op social media van, onder andere, Mercedes AMG F1.
.
"Hey, I've come round for the BBQ!" Just a normal evening at the track with the boys… 😃@LewisHamilton dropped by the @SilverstoneUK volunteer campsite to show his appreciation for the amazing work they do over the #BritishGP weekend… pic.twitter.com/piVVrufhlY

— Mercedes-AMG F1 (@MercedesAMGF1) 7 juli 2018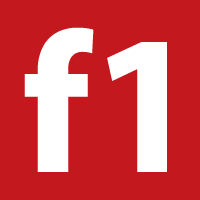 Alles weten over Formule 1 in 2022?
Hier, op GP Pits brengt Formule 1 nieuws eneen F1 Magazine F1-seizone 2021 lees je alles over de races, voorbeschouwingen, nabeschouwingen en het brekende nieuws.
Op ons gratis forum lees je alles over formule 1 en nog veel meer. Meld je gratis aan en neem deel aan discussies over de mooiste sport van de wereld!