Alsof een uitvalbeurt niet genoeg was…
Vettel kreeg in Japan ook nog een reprimande omdat de Duitser te laat was voor het volkslied van Japan.
In de reglementen staat dat alle F1-coureurs vijftien minuten voor het begin van de opwarmronde aanwezig moeten zijn op de finishlijn van het circuit.
Daar wordt altijd het volkslied van het land dat de Grand Prix dat weekend organiseert afgespeeld.
Het kan zijn dat Vettel er niet met zijn hoofd bij was, want vlak daarvoor werd het defecte bougie ontdekt. Sebastian stond nog bij zijn auto op het moment dat hij bij zijn collega's diende te vervoegen.
FIA have given Vettel his 1st NON-DRIVING reprimand for not attending the Anthem. [Pointed out by @ElieRizkF1] pic.twitter.com/JxuvZ2yC8K

— Junaid #JB17 (@JunaidSamodien_) 8 oktober 2017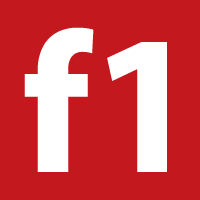 Alles weten over Formule 1 in 2022?
Hier, op GP Pits brengt Formule 1 nieuws eneen F1 Magazine F1-seizone 2021 lees je alles over de races, voorbeschouwingen, nabeschouwingen en het brekende nieuws.
Op ons gratis forum lees je alles over formule 1 en nog veel meer. Meld je gratis aan en neem deel aan discussies over de mooiste sport van de wereld!