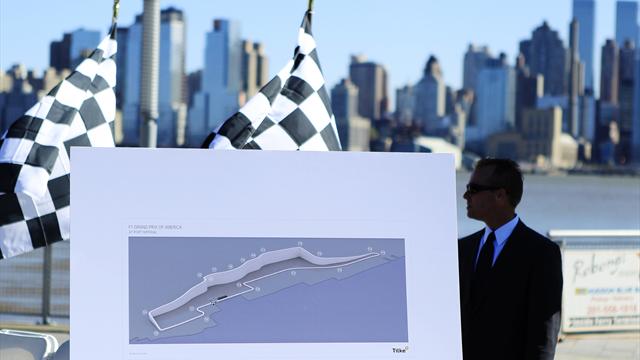 Een bron dicht bij de organisator heeft onthult dat het is te duur voor Amerikaanse bedrijven om het evenement te sponsoren. De race in New Jersey kon niet rekenen op subsidies van de Amerikaanse overheid. De kosten om het evenement te sponsoren liggen te hoog en zijn niet realistisch voor de huidige markt. Dat veroorzaakt nu deze malaise, aldus de bron tegen The Guardian.
Ze hebben geen contract., zegt Bernie Ecclestone desgevraagd tegen The Guardian.
Ecclestone houdt voorlopig nog wel een plaatsje op de kalender vrij voor de race. Maar de deadline nadert snel., meent Ecclestone. Binnenkort komt de World Motorsport Council van de FIA bijeen om de definitieve kalender voor 2013 vast te stellen.
De race kan doorgaan als ze de financiële steun krijgen van iemand. De organisatoren hebben veel moeite gedaan in de ontwikkeling van het circuit., aldus Ecclestone, die in juni al zorgen had over het doorgaan van de race met de skyline van Manhattan op de achtergrond.
Nu is dus het contract verscheurd, en moet het wel heel vreemd zijn als de stratenrace 'gewoon' doorgang vindt. Ecclestone is in ieder geval al op zoek naar andere locaties om een Grand Prix te organiseren. We gaan eerst in Mexico kijken en vervolgens willen we naar Zuid-Afrika.