De maand september is intussen al halfweg, de meeste kampioenschappen komen in de slotfase terecht. In velen van hen zijn de titels al uitgedeeld, of wordt er een nagelbijtend einde verwacht. Of sommigen hebben al gedaan, en daaronder valt het Formula Toyota Atlantic-kampioenschap, ook wel de Amerikaanse Formule 3000 genoemd. De Atlantic-Series hebben al jaren een rol van betekenis gespeeld. Niet voor de Europese racerij, wij hebben hier raceklassen genoeg. Maar aan de overkant van de Grote Plas dient de Formula Atlantic als de opstap naar het CART-kampioenschap en de Indy Racing League. Onder andere A.J. Allmendinger komt uit deze serie en rijdt nu regelmatig in de top 5 van het Champ Car-kampioenschap. Maar ook grote namen als vader en zoon Villeneuve hebben hun overstap naar de Formule 1 via de Formule Atlantic gedaan, of hebben daar eerst enkele seizoenen gereden.
En onze Nederlandse vrienden mogen juichen. De winnaar van het kampioenschap is Charles Zwolsman, geboren op 15 juni 1979 in Amsterdam. Het is de 26-jarige Nederlander zijn eerste seizoen Formule Toyota Atlantic, en die bekroont hij meteen met een titel. Hij had 17 punten voorsprong op de 31-jarige Amerikaan Tonis Kasemets. Een andere opvallende vertoning in het kampioenschap komt in de persoon van Katherine Legge. De 25-jarige dame uit het Engelse Surrey won meteen haar eerste race in het kampioenschap, de eerste van het seizoen, en eindigde ook op een vierde plaats op veertig punten van Zwolsman.
De 26-jarige Amsterdammer is met deze titel de tweede jongste coureur ooit die het kampioenschap wint. De jongste ooit was A.J. Allmendinger, die twee jaar geleden op 21-jarige leeftijd won.
De volledige eindstand en een klein overzicht vind je hier.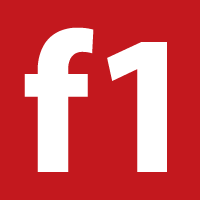 Alles weten over Formule 1 in 2022?
Hier, op GP Pits brengt Formule 1 nieuws eneen F1 Magazine F1-seizone 2021 lees je alles over de races, voorbeschouwingen, nabeschouwingen en het brekende nieuws.
Op ons gratis forum lees je alles over formule 1 en nog veel meer. Meld je gratis aan en neem deel aan discussies over de mooiste sport van de wereld!