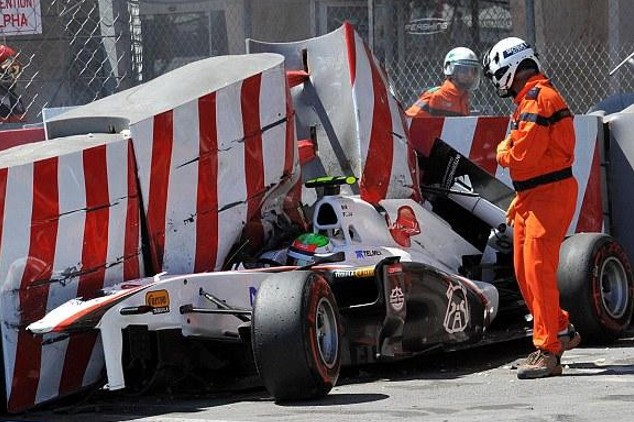 De FIA gaat bekijken of er een extra uitloopstrook kan worden gecreëerd in de chicane na de tunnel in Monaco.
De autosportfederatie zou graag de kraan, die achter de vangrail staat, willen verplaatsen. Deze kraan was al naar achteren geplaatst na hevige crashes van Karl Wendlinger (1994) en Jenson Button (2003), maar nu wil de FIA de kraan in zijn geheel verplaatsen om een extra uitloopstrook van twintig meter te creëren.
De FIA overwoog overigens direct na de crash van Perez de kraan te verplaatsen, maar er was te weinig tijd om de vangrail om te bouwen. De organisatie van de Grand Prix [Automobile Club of Monaco (ACM)] ziet liever niet dat de kraan wordt verplaatst.