Rond Rubens Barrichello gaan er al een tijdje geruchten. Hij is er nog niet zeker van of hij zijn zitje bij Ferrari kan behouden voor 2006. De Braziliaan schat de kansen 50-50 of hij al dan niet blijft bij de Scuderia.
Aan Barrichello werd de vraag gesteld, naar welk team zou je dan gaan? " De prestaties van BAR en Toyota hou ik zeker nauwlettend in de gaten " vertelde hij." Momenteel is het nog niet zeker dat ik zal vertrekken bij Ferrari, ik heb nog een contract tot eind 2006.  "
Verder liet Barrichello weten dat Williams hem wou inlijven voor 2005, maar beide partijen konden het uiteindelijk niet eens worden.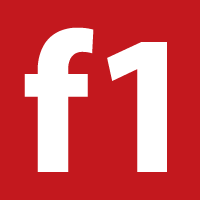 Alles weten over Formule 1 in 2022?
Hier, op GP Pits brengt Formule 1 nieuws eneen F1 Magazine F1-seizone 2021 lees je alles over de races, voorbeschouwingen, nabeschouwingen en het brekende nieuws.
Op ons gratis forum lees je alles over formule 1 en nog veel meer. Meld je gratis aan en neem deel aan discussies over de mooiste sport van de wereld!