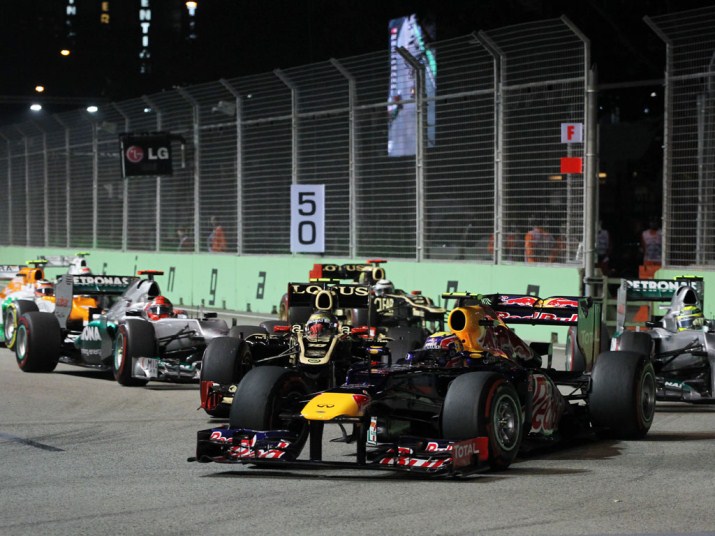 Mark Webber zal een niet al te prettig gevoel overhouden aan het raceweekend in Singapore. De Australiër keert puntloos terug naar huis terwijl zijn teamgenoot er met de bokaal vandoor gaat.
Webber die zich op zaterdag nog op de zevende positie wist te kwalificeren had geen gelukkige race. De 'Aussie' had wat pech met de timing van zijn stop en ook de safety car kwam voor Webber op een ongelegen moment. Toch leek Webber het laatste puntje mee naar huis te nemen door in de laatste fase van de race Kamui Kobayashi te passeren. Maar dat punt is Webber nu ontnomen.
Mark Webber heeft van de wedstrijdleiding namelijk een tijdstraf van twintig seconden aan zijn broek gekregen. Webber kreeg deze straf omdat hij Kobayashi op een onjuiste manier zou hebben ingehaald. Webber zou in zijn Red Bull de Japanner van Sauber buiten de baan hebben gepasseerd. De FIA meldt hierover het volgende: Car #2 left the track and gained an advantage when he rejoined.
Sergio Perez is de gelukkige en mag het laatste puntje bijschrijven.