De perikelen van de voorbije jaren lijken van de tafel geveegd te zijn. De organisatoren van de Grand Prix van USA hebben laten weten dat ze graag hun contract met de Formule 1 voor enkele jaren zouden willen verlengen. Persagentschap Associated Press verteld dat circuiteigenaar Tony George dit weekend Bernie Ecclestone zal ontmoeten om te onderhandelen over het contract en hopelijk ook een verlenging van enkele jaren, aldus George.
Ik denk dat de onzekerheid voor iedereen zwaar is, en zeker voor de fans. Nu is het tijd geworden om een contract te ondertekenen dat ons langer dan het vorige aan de Formule 1 bindt, zo verteld Indianapolis High Speedway-voorzitter Joie Chitwood. Het vorige contract werd pas vorig jaar ondertekend en was geldig tot eind 2007, met wilde tijdig kunnen stoppen indien er opnieuw een farce was zoals in 2005. Nu lijken de Amerikanen opnieuw geïnteresseerd in de Formule 1 en daarom hopen de bazen van de Indianapolis High Speedway op een contract van langer dan één jaar.
Echter, zoals altijd is er wel een dwarsligger. Bernie Ecclestone twijfelt of hij het contract wel wilt verlengen. Nu dat India een race heeft gekregen in 2009 (althans, mondeling en nog zonder contract) weet hij niet of de Verenigde Staten wel een goede race zou zijn om te blijven houden. Het probleem, verteld de 76-jarige Brit, ligt bij het feit dat we in de States niet veel steun hebben. Weinig sponsors, geen enkel Amerikaans team en slechts één coureur. Bovendien is er geen televisie-uitzending van een heel kampioenschap, amper vier races per jaar worden live uitgezonden. Natuurlijk komen we graag naar de Verenigde Staten, maar het is niet van levensbelang. Er zijn grotere markten in de wereld dan hier.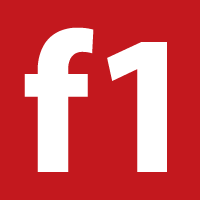 Alles weten over Formule 1 in 2022?
Hier, op GP Pits brengt Formule 1 nieuws eneen F1 Magazine F1-seizone 2021 lees je alles over de races, voorbeschouwingen, nabeschouwingen en het brekende nieuws.
Op ons gratis forum lees je alles over formule 1 en nog veel meer. Meld je gratis aan en neem deel aan discussies over de mooiste sport van de wereld!