Voor het seizoen waren de verwachtingen hoog gespannen bij Honda. Jenson Button had vorig jaar immers zijn eerste Grand Prix gewonnen en ook dit jaar moesten enkele overwinningen tot de mogelijkheden behoren. We zijn halfweg het seizoen en alles ziet er helemaal anders uit. De RA107 blijkt slechts een middenmotor te zijn en voor Button was één WK-punt tot nu toe het hoogst haalbare.
Er komt een tijd dat ik er genoeg van heb om als achtste te finishen. zei een gefrustreerde Button tegenover het Britse weekblad The Mail on Sunday. We gaan al iets beter dan bij het begin van het seizoen, maar het moet nog zoveel beter. Ik zit in deze sport om te winnen en het kan niet zijn dat mijn beste resultaat een achtste plaats is, want dat is het beste wat ik in dit seizoen heb bereikt met Honda.
Om eerlijk te zijn vind ik het te zwaar om hiermee om te gaan. Als dit zo nog een jaar of twee doorgaat zeg ik de Formule 1 vaarwel en zoek ik om iets anders te gaan doen. Helemaal de moed opgeven doet de Engelsman echter niet. Je moet uitkijken dat het team niet gedemotiveerd raakt, we moeten dus positief blijven. Ik moet er maar vanuit gaan dat het team volgend jaar voor de zeges kan vechten en het geloof in eigen kunnen is bij mij alvast nog aanwezig.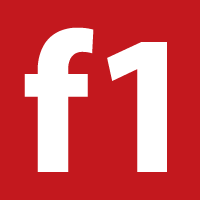 Alles weten over Formule 1 in 2022?
Hier, op GP Pits brengt Formule 1 nieuws eneen F1 Magazine F1-seizone 2021 lees je alles over de races, voorbeschouwingen, nabeschouwingen en het brekende nieuws.
Op ons gratis forum lees je alles over formule 1 en nog veel meer. Meld je gratis aan en neem deel aan discussies over de mooiste sport van de wereld!