Veel potten heeft Jordan niet gebroken in de F1, amper 4 overwinningen en 18 podiumplaatsen vielen hen te beurt.
Sinds een tijdje weten we allemaal dat het Jordan team verkocht is aan Midland.
Eddie Jordan in de krant News of the World: Ik moest verkopen.
Bankroet gaan zou een afgrijselijk einde zijn en proberen om steeds geld bijeen te krijgen zou gek zijn.
Nu kan ik tenminste op een waardige manier afscheid nemen.
Het Jordan team werd opgericht in 1991 in Northamptonshire door Eddie Jordan.
Race Starts 231
Poleposities 2
Snelste ronden 2
Podiums 16
Podiumplaatsen 18
Eerste rij 9
Gereden ronden 19.967
Races aan de leiding 12
Ronden aan kop 113
Punten 279
1991
Andrea de Cesaris
Bertrand Gachot
Roberto Moreno
Michael Schumacher
Alessandro Zanardi
1992
Mauricio Gugelmin
Stefano Modena
1993
Marco Apicella
Rubens Barrichello
Thierry Boutsen
Ivan Capelli
Eddie Irvine
Emanuele Naspetti
1994
Rubens Barrichello
Andrea de Cesaris
Eddie Irvine
Aguri Suzuki
1995
Rubens Barrichello
Eddie Irvine
1996
Rubens Barrichello
Martin Brundle
1997
Giancarlo Fisichella
Ralf Schumacher
1998
Damon Hil
Ralf Schumacher
1999
Heinz-Harald Frentzen
Damon Hill
2000
Heinz-Harald Frentzen
Jarno Trulli
2001
Jean Alesi
Heinz-Harald Frentzen
Jarno Trulli
Ricardo Zonta
2002
Giancarlo Fisichella
Takuma Sato
2003
Zsolt Baumgartner
Ralph Firman
Giancarlo Fisichella
2004
Robert Doornbos
Timo Glock
Nick Heidfeld
Giorgio Pantano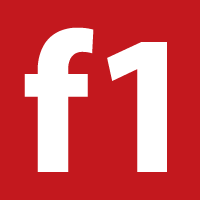 Alles weten over Formule 1 in 2022?
Hier, op GP Pits brengt Formule 1 nieuws eneen F1 Magazine F1-seizone 2021 lees je alles over de races, voorbeschouwingen, nabeschouwingen en het brekende nieuws.
Op ons gratis forum lees je alles over formule 1 en nog veel meer. Meld je gratis aan en neem deel aan discussies over de mooiste sport van de wereld!